Colored Pencil Drawing from Photo
Colored Pencil Drawing from Photo
Colored pencil drawing made from your photo. 100% free-hand drawn on art paper by a master artist. Work directly with the artist to customize your painting or just upload a photo and let them handle it. Available rolled or framed.
Drawing time is about 6 days. Merge multiple photos into one drawing, swap heads or bodies, or change backgrounds.
Guaranteed Holiday Delivery Available. Select a Delivery Deadline below or see Holiday Order Guidelines.
Average Production Time

5-15 days. Place an order to get actual estimates from artists and studios.
Limited Time Promos: FREE WORLDWIDE SHIPPING for paintings larger than 12"x12" (economy shipping only). Promos automatically applied at checkout.
Customize & Order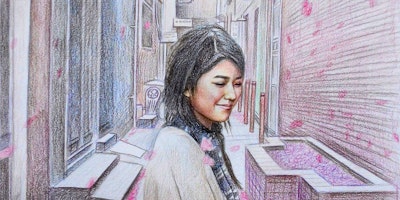 View Full Gallery
View More Samples by Category
Best Artist Guarantee
Because Instapainting is powered by a network of independent artists, we query hundreds of artists to specifically find the best artist specializing in the minutiae of your requirements and subject matter. The samples on this page are real customer orders and undoctored photo uploads from our artists.
We're so confident that we find the best artist for the specifics of your order that we back all orders with our no-questions-asked
100% Money Back Guarantee.