Best Graduation Gifts For Friends: Unforgettable Finds They'll Adore
As graduation season approaches, the quest to find the perfect gift for your friend is on. We all know picking out a memorable, practical, and meaningful present can be challenging. That's why we're here to help, ensuring you find a gift that celebrates their achievement and helps them navigate their next chapter in life.
From innovative tech gadgets to inspirational books, countless options exist. However, it's often about something other than how much you spend but finding something personal and memorable. So, let's dive in! This article will guide you through some of the best graduation gifts for friends available today.
This article will explore thoughtful ideas to honor your friend's journey from student life into adulthood. Whether they're heading off to college or stepping into their first job, these recommendations will surely make a remarkable impact on this significant milestone!
Table of Contents
Custom painting from a photo

Top-Rated Tech Gadgets as Graduation Presents

Personalized Jewelry: A Memorable Gift for Graduation

Top Picks for Personalized Jewelry

Practical and Useful Graduation Gifts For Friends

Gifts to Help Kickstart a Friend's Post-Graduation Life

Unique DIY Graduation Gifts for Close Friends

Impactful Books to Consider as a Graduation Present

Conclusion
Custom painting from a photo from Instapainting
Graduation is certainly a milestone worth remembering, and what better way to capture this moment than through art? A custom painting from a photo could be the graduation gift you're looking for.
Why's that, you ask? Imagine your friend's favorite graduation picture turned into an exquisite artwork. It's not just any old photograph; it's elevated into something exceptional. Made by talented artists who pour their heart & soul into every stroke, these paintings are more than mere replicas. They inject life into your memories, making them tangible pieces of nostalgia that can be cherished forever.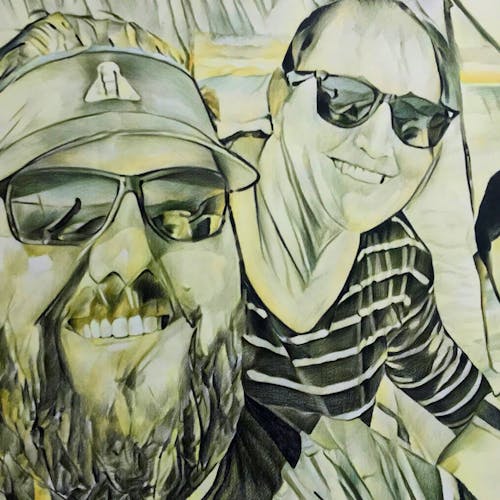 A few reasons why I recommend custom paintings as gifts include:
Uniqueness:

These aren't mass-produced items; each one is unique.

Personal Touch:

The artist can add elements to make the painting more personal.

Long-Lasting:

Paintings last longer than photographs, which may fade over time.
Getting such a gift made is easier than you'd think. Numerous websites offer this service – some even allow you to choose the art style! There's something for everyone, whether watercolor, oil painting, realism, or impressionism.
Now, let's talk about options. There are many talented artists out there who specialize in turning photos into works of art. Consider looking into artists who use different mediums like oil paint or acrylics. There are several online platforms where you can find such artists. One of them is Instapainting. It's a marketplace bursting with creativity—you'll find myriad artists, each with unique style and flair, ready to create that perfect painting for your friend's graduation gift.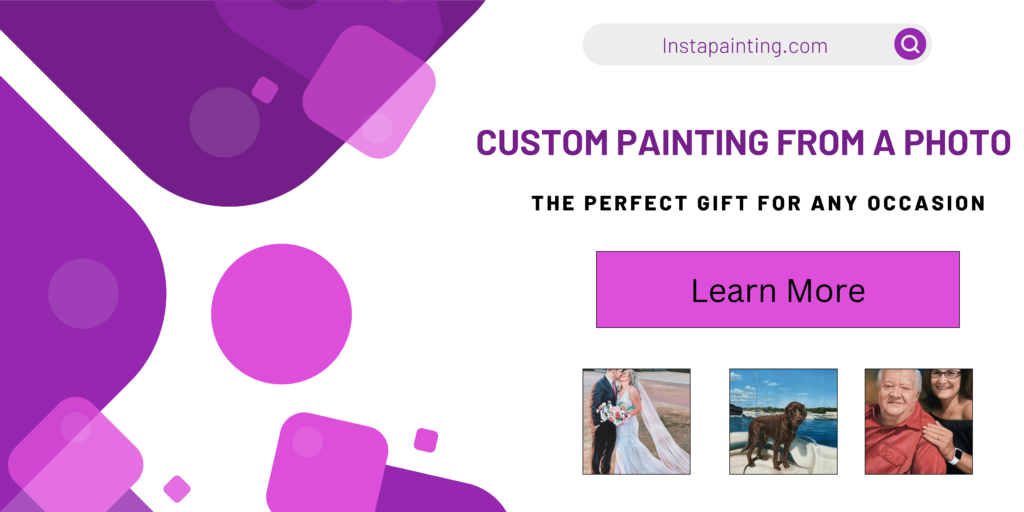 Top-Rated Tech Gadgets as Graduation Presents
A tech gadget can be that perfect gift – trendy, practical, and well-appreciated by any fresh graduate. Let's delve into what makes these gadgets tick.
We have an array of top-notch tech gadgets that make fantastic graduation presents. From wireless earbuds to smartwatches, there are plenty of options sure to impress.
Apple AirPods Pro:

AirPods Pro has captured hearts worldwide with a noise cancellation feature and a sleek design.

Fitbit Versa 3:

It's not just a watch; it keeps track of heart rate and sleep patterns and offers personalized workout plans, too!

Amazon Kindle Paperwhite:

For bookworm friends who love to read-it's waterproof with an impressive battery life.

Anker Portable Charger:

Keeps their devices powered up when on the go.
While every grad will appreciate a high-quality tech present, think about what would suit your friend the best.
A

Fitbit Versa 3

could be the ideal gift for your fitness-obsessed friend.

The friend who's constantly losing their keys might love an

Apple AirTag

.

A keen reader would appreciate a brand-new

Kindle Paperwhite

.
Personalized Jewelry: A Memorable Gift for Graduation
Personalized jewelry comes in various forms, from bracelets to necklaces, something that suits everyone's style. Here are some popular choices:
Name Necklaces

: These can include their name or initials, making them a unique piece they'll cherish.

Birthstone Rings

: Incorporating their birthstone adds a personal touch while offering something trendy yet timeless.

Charm Bracelets

: Let each charm represent significant milestones in your friend's journey through school.
This isn't about splurging on the costliest thing you can find! It's about finding an item that encapsulates your friend's personality and journey.
Top Picks for Personalized Jewelry
There are numerous places where you can find great personalized jewelry gifts, but here are my top three picks:
Etsy

: The home of handmade crafts, Etsy is brimming with independent artisans who create one-of-a-kind pieces.

Zales

: Known for quality diamonds and other precious gemstones, Zales offers various customizable options.

Tiffany & Co.

: If you want to spoil your friend, consider Tiffany's elegant range of monogrammed lockets and signet rings.
Remember to factor in delivery times when ordering online so the gift arrives on time!
Practical and Useful Graduation Gifts For Friends
The best graduation gifts aren't necessarily the most extravagant or expensive – they're often those that can make a real difference in a grad's everyday life. Here are some thoughtfully practical suggestions:
Portable Charger

: With an increasingly digital world where devices play pivotal roles, having extra power on hand is essential.

Planners

or

Organizers

: These tools will help your graduate friend manage their time effectively as they enter new phases of life.

Cookbooks

or

Recipe Cards

: Having quick and easy recipes would be highly appreciated if they're leaving home for the first time.
Gifts to Help Kickstart a Friend's Post-Graduation Life
When choosing graduation gifts for friends, think about what might help them get started in the next phase of their lives.
A Quality Briefcase

or

Laptop Bag

: This could prove invaluable if your pal is about to start work.

Subscriptions

for online platforms like LinkedIn Premium could give them an edge when job hunting.

Gift Cards

for professional clothing stores: Dressing well is often part of making good first impressions – something significant during job interviews.
While different people may appreciate other things depending on personal preference, some universally appreciated gifts are sure to put a smile on any graduate's face:
Quality Bedding

: A good night's sleep is crucial for anyone stepping into a new stage of life.

Kitchen Essentials

: Tools like a slow cooker or an espresso machine make everyday life easier and more enjoyable.

Books

related to their field of study can help them continue learning and growing in their specific areas of interest.
Unique DIY Graduation Gifts for Close Friends
Nobody knows your best friends like you do. That's why I'm a big fan of DIY gifts. They add that personal touch and show that you've put time, thought, and effort into creating something unique.
One of my favorites is the 'Memory Jar.' All you need is a glass jar, some decorative items, and fond memories with your friend. Write down these precious moments on small pieces of paper, folding each one nicely before placing it inside the jar. They'll be reminded of the good times shared as they pull out each memory.
How about making a custom charm bracelet or necklace? It's surprisingly easy to do! Pick charms representing different aspects of their personality or experiences you've shared in school. Each charm represents a piece of their journey thus far – whether it's an inside joke between you, their favorite hobby, or even their major!
Creating a 'life survival kit' could also work wonders as a thoughtful gift. Inside this kit, include essentials alongside little notes explaining each item's significance:
A pack of tissues ('For when life gets messy'),

Band-aids ('For when things don't go as planned),

Chocolate ('Because chocolate makes everything better')…
The list can go on based on your understanding of what comforts them.
Embroidering their gown with initials or graduation year also adds an impactful personal touch to an otherwise standard outfit! This does require some sewing skills, but trust me – it's worth the effort!
Impactful Books to Consider as a Graduation Present
I've got a keen eye for books that can leave an impact and help shape one's perception of the world. These aren't just any books – they're rich with insights, wisdom, and life lessons, perfect for someone stepping out into the wider world.
One book that continually tops my list: "Oh, The Places You'll Go!" by Dr. Seuss. Don't let its children's literature origin fool you – it's brimming with valuable advice on navigating life's ups and downs.
Next up is "Adulting: How to Become a Grown-up in 468 Easy(ish) Steps" by Kelly Williams Brown. It's a humorous yet practical guide about transitioning into adulthood, dealing with everything from personal finances to interpersonal relationships.
If your friend is more inclined towards self-discovery and introspection, consider gifting them Eckhart Tolle's "The Power of Now." This thought-provoking read delves deep into spirituality and encourages readers to live fully in the present moment.
For those entering the business or entrepreneurial world, there's no better companion than Dale Carnegie's classic "How To Win Friends And Influence People." It teaches essential social skills needed in business and every facet of life.
To recapitulate:
"Oh, The Places You'll Go!" by Dr. Seuss

"Adulting: How to Become a Grown-up in 468 Easy(ish) Steps" by Kelly Williams Brown

"The Power of Now" by Eckhart Tolle

"How To Win Friends And Influence People" by Dale Carnegie
Conclusion
Gift-giving can be daunting, especially when you want to celebrate such a significant milestone as graduation. I've taken you through various thoughtful and practical gift options that your friend will appreciate. But remember, each person is unique, with distinct tastes and preferences.
Don't stress too much. It's not about how expensive the gift is but rather the thought that counts. Even heartfelt letters can hold more value than any material present sometimes!
As we wrap this up, remember that graduation is about celebrating achievements and transitions in life. The best gift you can give your friend is your support and love during this exciting time. I hope my list has made choosing a suitable graduation gift more accessible for you!