Navigating the world of gift-giving can be a challenge, especially when it's for a 70-year-old man. You might be thinking, "What do you get someone who's seen and experienced so much?" No worries! We've got your back. In this article, we'll explore unique and thoughtful gift ideas that are sure to bring a smile to his face.
Whether he's your dad, grandpa, or just a cherished friend reaching that golden milestone of seven decades – it can seem like they have everything already. But there's always something out there they never knew they needed or wanted until now! So don't fret about finding the perfect present; instead get excited about exploring our carefully curated list.
Remember: gifts aren't just material possessions but expressions of love and appreciation. So buckle up as we take you on this exciting journey into uncovering those hidden gems that make for the perfect gift for any 70-year-old man in your life.
Importance of Choosing the Right Gift for a 70 Year Old Man
Picking out the perfect gift is always a tricky task, but when it comes to choosing one for a 70 year old man, it becomes even more important. Why's that? Well, let's dive into it!
Firstly, you've got to remember that gifts aren't just about physical items. They're tokens of love and appreciation. A well-thought-out gift can show how much you value and understand the person you're giving it to. For instance, imagine if your grandpa has been an avid birdwatcher his whole life. Giving him a new pair of binoculars or an illustrated bird guide would not only be useful but also demonstrate your recognition of his interests.
Secondly, we need to consider their stage in life. At 70 years old, many folks are either retired or nearing retirement age – they have more free time on their hands than ever before! This means they might appreciate gifts that align with their hobbies or help them explore new interests.
Here are some great gift ideas:
Puzzle books or board games for mental stimulation

Gardening tools if they love spending time outdoors

A cooking class subscription if they enjoy trying new recipes
Lastly and most importantly – keep in mind what makes them happy! It's easy to get caught up in what we think would make a good gift rather than focusing on what they truly want or need.
Let's say your uncle loves jazz music; instead of getting him another jazz CD (he probably already has tons), why not surprise him with tickets to see his favorite band live? Or perhaps he'd prefer something simple like spending quality time together over coffee at his favorite cafe.
In conclusion, choosing the right gift for a 70-year-old man isn't about how expensive or fancy it is; it's all about knowing who he is as a person, his likes and dislikes, hobbies, and interests. After all, it's the thought that counts!
Turn Photo Into a Custom Painting
Looking for a gift that's both personal and unique? Let's dive into one of the most creative options out there. Turning your favorite photo of him into a custom painting is not only thoughtful, but it'll be something he can treasure forever.
Instapainting
If you're wondering where to get this done, don't worry. We've got you covered! Instapainting is an online service that takes your beloved photos and transforms them into stunning artwork. They work with professional artists who specialize in different styles such as oil, watercolor, charcoal, or pencil sketching.
Choosing the Style: You can select from various styles like traditional oil painting for that classic look or go for something more modern like pop art.

Size Matters: The size of the painting depends on where he might want to display it in his home.

Frame It Right: Don't forget about framing! A well-chosen frame will complement the painting and add an extra touch of sophistication.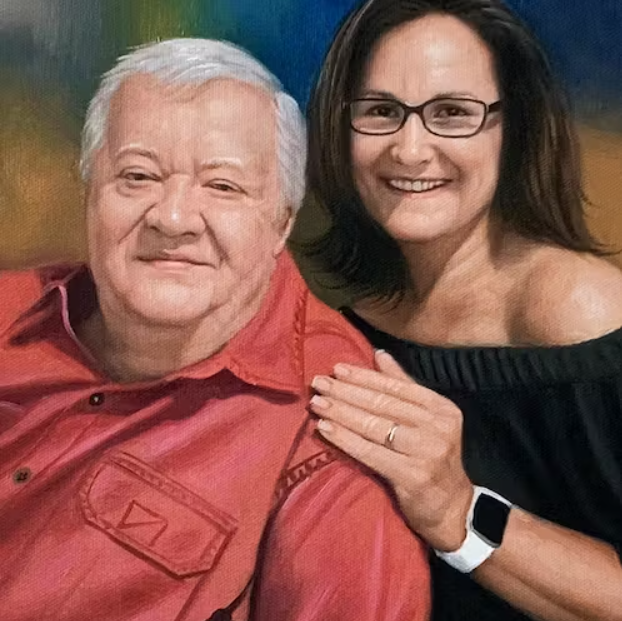 So here's how it works: You upload your chosen photo onto their website along with any special instructions you may have (like removing background clutter). Then sit back and wait while they turn your digital memories into tangible art pieces!
Now let me tell ya – when he unwraps this gift, expect to see his eyes light up with delight and maybe even shed a tear or two at this sentimental gesture.
Remember though: Good things take time! So make sure you plan ahead as these paintings do require some lead time to complete.
Here are few key points:
Variety of styles available

Different sizes offered

Framing options provided
In short – turn those cherished moments captured in photos into lasting works of art through custom paintings via Instapainting… because isn't he worth every brushstroke?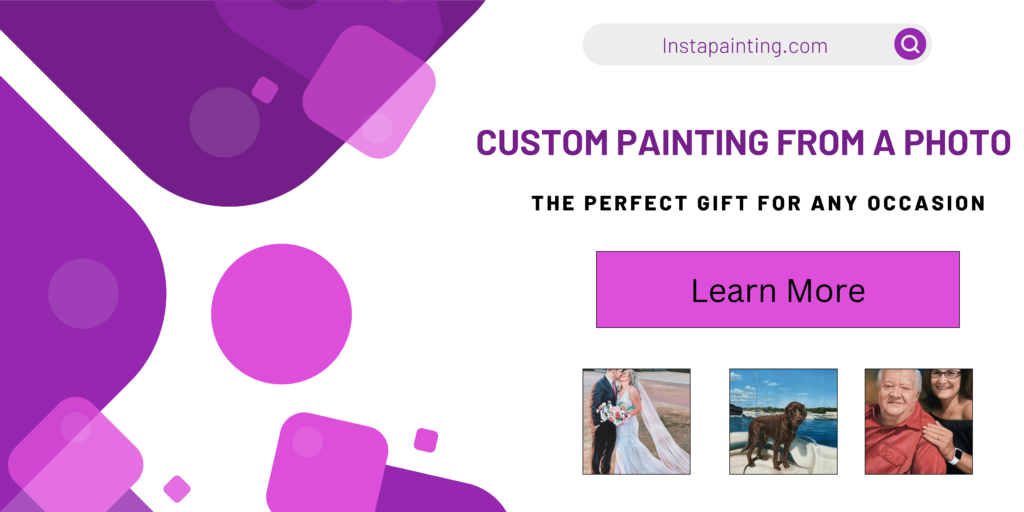 Practical Gift Ideas
Let's dive into the sea of practical gift ideas for that special 70-year-old man in your life. Gifts that they'll not only appreciate but also find useful in their everyday life.
Comfortable Clothing or Accessories
When you hit a certain age, comfort becomes king. So, what could be better than gifting cozy clothing or accessories?
A pair of plush slippers for those chilly mornings

High-quality bathrobes to wrap themselves up after a refreshing shower

Scarves made from warm materials like cashmere or wool for the winter season

Hats to shield them from the sun during summer strolls
Just remember, when picking out these items, go for neutral colors and classic designs that never go out of style!
Personalized Photo Album or Keepsake Box
Nostalgia is a powerful feeling, especially at 70! Gifting a personalized photo album filled with memories is one way to tug at his heartstrings. You could even opt for an engraved keepsake box where he can store cherished mementos.
A leather-bound photo album filled with family photos

An engraved wooden box holding old letters and postcards

A custom-made scrapbook showcasing major milestones
Don't forget to leave some empty pages in that photo album or space in the keepsake box so he can continue adding more precious memories!
Assistive Devices or Gadgets
Getting older doesn't mean giving up on technology; it just means using it differently! Assistive devices and gadgets can make life easier and more enjoyable as we age.
Consider:
Magnifying aids for reading small print

Hearing amplifiers if he has trouble hearing conversations clearly

Voice-controlled assistants like Amazon Echo Dot which can play music, provide weather updates and answer queries without requiring him to move around too much
The key here is getting something user-friendly with simple instructions. Tech can be a boon if it's easy to use!
As you can see, the perfect gift doesn't have to be extravagant or expensive. It just needs to come from the heart and serve a purpose in his life. Whether it's comfort, nostalgia, or assistance, you're sure to find something he'll appreciate among these practical gift ideas!
Hobby or Interest-related Gift Ideas
Turning 70 is a huge milestone that deserves to be celebrated with a thoughtful gift. Let's dive into some hobby-specific ideas that might tickle the fancy of your favorite septuagenarian.
Golf Accessories or Equipment
You've got a golfer on your hands? Perfect! Avid golfers always appreciate new gear. Think about gifting him:
A set of high-end golf balls: They're something he probably wouldn't splurge on for himself.

Personalized golf tees: It's all in the details, right?

High-tech rangefinder: This will help improve his game and make it more enjoyable.
He'll be swinging like Tiger Woods in no time!
Fishing Gear or Tackle
If he loves fishing, you can't go wrong with these:
New fishing rod

Top-of-the-line tackle box

Waterproof boots (because nobody likes wet feet)
Or consider booking a charter boat trip for him – it'll be an unforgettable experience!
Gardening Tools or Supplies
Gardening can be such a therapeutic hobby! And having the right tools makes it even better.
How about:
A quality pair of gardening gloves? Goodbye blisters!

Ergonomic garden tools, because comfort is key.

Seed packets for his favorite plants – he'll love watching them grow!
Remember, gifts don't have to break the bank to show how much you care – sometimes the most cherished ones are those that cater to their interests and passions!
Experience-based Gift Ideas
Dinner at a Fine Dining Restaurant
Let's kick things off with something classy. How about treating your favorite 70-year-old man to a night of fine dining? There's nothing quite like the experience of savoring exquisite cuisine in an elegant setting. Many seniors appreciate the nostalgia that accompanies such outings, as it reminds them of earlier days when dressing up for dinner was more common. To make it even more special, you could consider picking a place that serves his favorite type of cuisine or has some sentimental value.
Tickets to a Sporting Event or Concert
If your birthday guy is still young at heart and enjoys exciting outings, why not gift him tickets to see his favorite sports team in action or catch a live concert? It's not just about watching the game or listening to music; it's about soaking up the atmosphere, cheering along with other fans and having an unforgettable time! This kind of gift will give him something thrilling to look forward too and memories that last far beyond his special day.
Tip: Check if there are any upcoming events featuring his preferred sport or artist/band.
Spa Day or Massage Gift Certificate
Who said pampering sessions are only for women? Everyone deserves a bit of relaxation and stress relief! A spa day can be incredibly rejuvenating – think warm massages, calming music and ultimate tranquility. For those who might find a full day at the spa too much, opt for massage gift certificates instead. Massages are excellent for alleviating physical discomforts often experienced by older individuals such as backaches and muscle tension.
Top-notch spas: Look out for well-reviewed spas in your area.

Home services: If he prefers staying home, consider hiring professional masseuses who offer home services.

Massage chair: If he loves massages so much but finds frequent trips inconvenient – investing in an advanced massage chair might be a great idea!
Remember, the best gifts are not always material things. Sometimes, it's the experiences and memories that truly matter. These experience-based gift ideas will not only make him feel loved but also provide him with memorable moments to cherish forever.
Thoughtful and Sentimental Gift Ideas
So you're searching for a gift that goes beyond the usual fare. You want something that'll touch his heart, spark nostalgia, or maybe even bring a tear to his eye. Well, you've come to the right place! Here are some thoughtful and sentimental gift ideas that any 70-year-old man would appreciate.
Handwritten Letter or Poem
Nothing says "I care" quite like a handwritten letter or poem. It's personal, it's intimate and above all else – it comes straight from your heart. If you've got a way with words, why not pen down your feelings? Let him know how much he means to you, recount shared memories or simply express your gratitude for having him in your life.
Personal Touch: In this digital age where text messages and emails have become the norm, receiving an actual letter can be incredibly touching.

Timeless: A handwritten letter is something he can keep forever as a reminder of your special bond.
And if poetry is more up your alley? Go ahead! Craft beautiful verses just for him!
Customized Engraved Watch or Jewelry
If budget isn't an issue and you're looking to splurge on something extra special – consider getting him customized engraved jewelry or a watch.
Sentimentality: By engraving his initials, birthdate or perhaps even a quote that holds significance for both of you on these items creates lasting sentimentality.

Uniqueness: The fact that no two engravings will be identical gives it uniqueness – making this gift truly one-of-a-kind!
Be sure though to choose timeless designs so they remain stylish regardless of passing trends!
Family Tree or Ancestry Research
How about giving him the gift of discovering his roots? Engaging in ancestry research can prove deeply meaningful especially at this stage in life when reflection becomes more common.
Insightful: It can offer insights into his family history, heritage and even potential health issues.

Engaging: Researching his ancestry might also provide an engaging pastime, perfect for someone who enjoys puzzles and mysteries!
Or if you want to make it extra special? Consider creating a beautifully illustrated family tree! It's not just informative but doubles as a unique piece of home decor!
Remember, the best gifts aren't always those with the heftiest price tags – it's about thoughtfulness and sentimentality. Here's hoping these ideas inspire you in your gift hunt!
Final Thoughts
Choosing the perfect gift for a 70-year-old man can be quite the challenge. But remember, it's not about how much you spend or how big the gift is. It's about showing him that he's loved and appreciated.
Here are some key takeaways from our guide:
Personalized Gifts: These are always a hit. Whether it's a custom-made piece of art or an engraved watch, personalized gifts show you've put thought into your present.

Practical Gifts: At this age, practicality trumps all else. Consider things he could use in his daily life like a new coffee maker or comfortable slippers.

Experience-Based Gifts: Give him something to look forward to! Maybe it's tickets to see his favorite band perform live, or perhaps it's a fishing trip.
Remember, everyone is different. Your grandpa might love getting new tools for his workshop while your neighbor might prefer receiving classic novels.
Above all else though, don't stress too much about finding the "perfect" gift. It really is the thought that counts here – so as long as you're considering his interests and hobbies while shopping around, there's no doubt you'll find something he'll cherish!
Hopefully this guide has given you some inspiration and made your shopping journey just a little bit easier!