It is the holiday season and you might consider what would be the perfect unique gift for your friends and families. A portrait would be a special gift that they will never forget! By giving your loved one a portrait, which is non-reproducible artwork, you will provide both a celebration and a gift, making it one of the best gifts you can give!
A portrait is a painting in which an artist depicts a person. It commonly portrays a person on a two-dimensional surface, such as canvas or paper. At the same time, it contains the personality, correspondence, and the atmosphere of the person. The most important element of painting a portrait is to capture the physical likeness and psychological essences of the person. Oftentimes, an artist paints their own portrait; they will also paint family, friends, and close neighbors. In a way, painting a portrait creates intimacy and delivers personal stories.
Portraiture vs Photo
In this digital age, portraiture may seem obsolete. But hand-painted portraiture has great value, even among the millions of Instagram selfies and Facebook profile pictures. The difference between photos and a portrait is that the photo highlights the face of the person despite the fact that the entire body is normally included as well as the background. Unlike photography, the traditional style of portraits comes in a variety of types and forms, from lifestyle or candid portraits to classic style.
David Hockney, who is a British Contemporary painter, emphasizes the essence of portraiture. Although he uses photographs as a generative tool, he distinguishes the difference between creating a portrait and taking photographs with a camera. He thinks the human eye can see what a camera cannot. "I can often tell when drawings are done from photographs," he said, "because you can tell what they miss out, what the camera misses out: usually weight and volume – there's a flatness to them."
A portrait can tell stories about a fully-formed person and their environment in a static form. In the contemporary society and culture, portraiture is progressively becoming one of the only refuges to preserve personal stories, culture, humanity, and care —from race, gender, and war, to privacy, social media, and love.
Portraits Reflect Our Humanity
The current tendency of contemporary figurative painting is particularly strong, not only because of the commercial market for it, but more so the way that artists are interpreting people in response to salient topics and subject matters of the contemporary moments. "We are living in a time that's ripe with debate over what it means to be a human in one kind of body or another," says Emily Mae Smith who is a contemporary figurative painter. Because human beings are bound by love and honour, in the form of art, the portraiture can capture and represent these.
To show your fondness for friends or family members this holiday season, here are a few creative portrait ideas. You can simply send your own photos and transform into the wonderful artistic painting, starting $89
1. Portraiture with the Pattern Background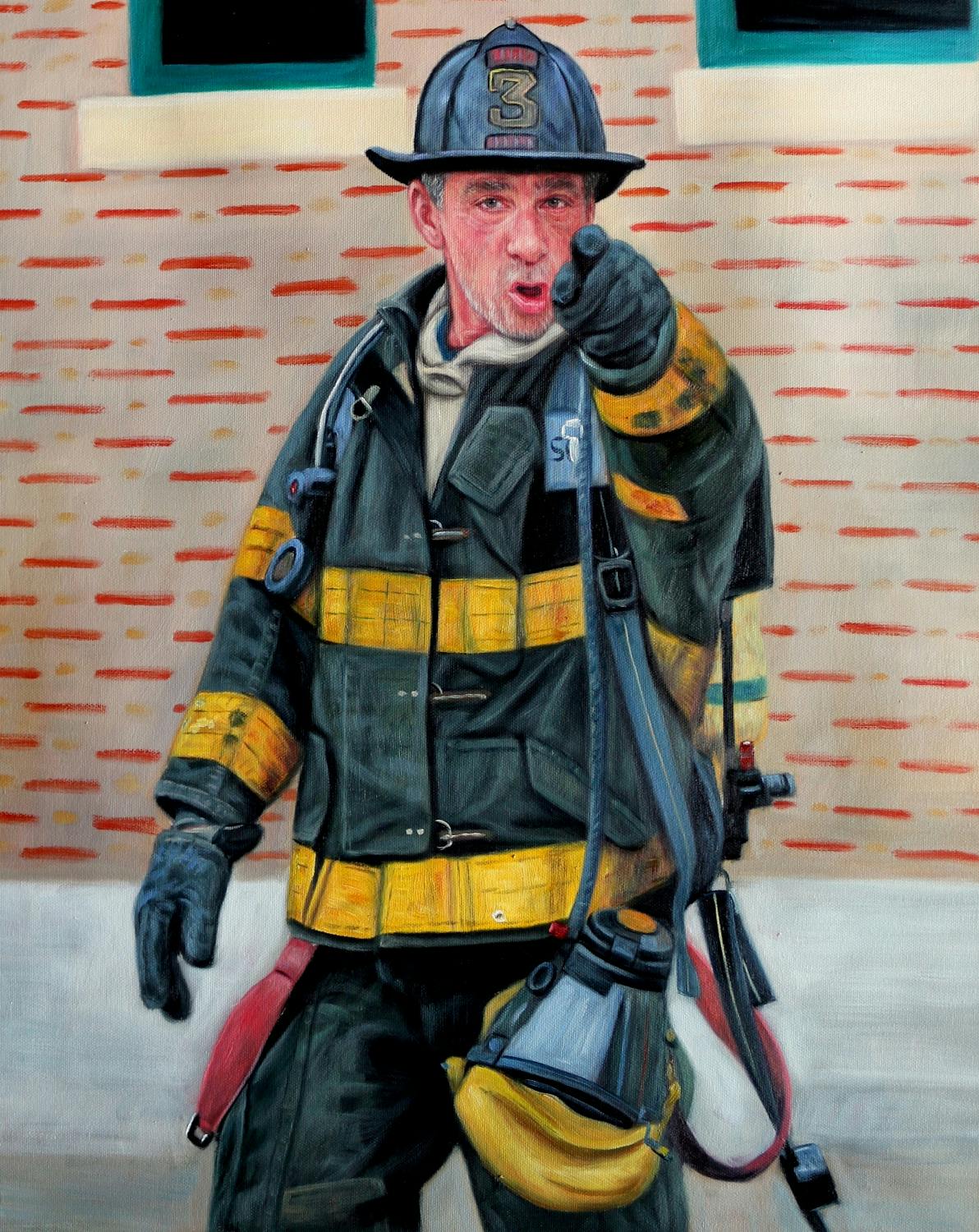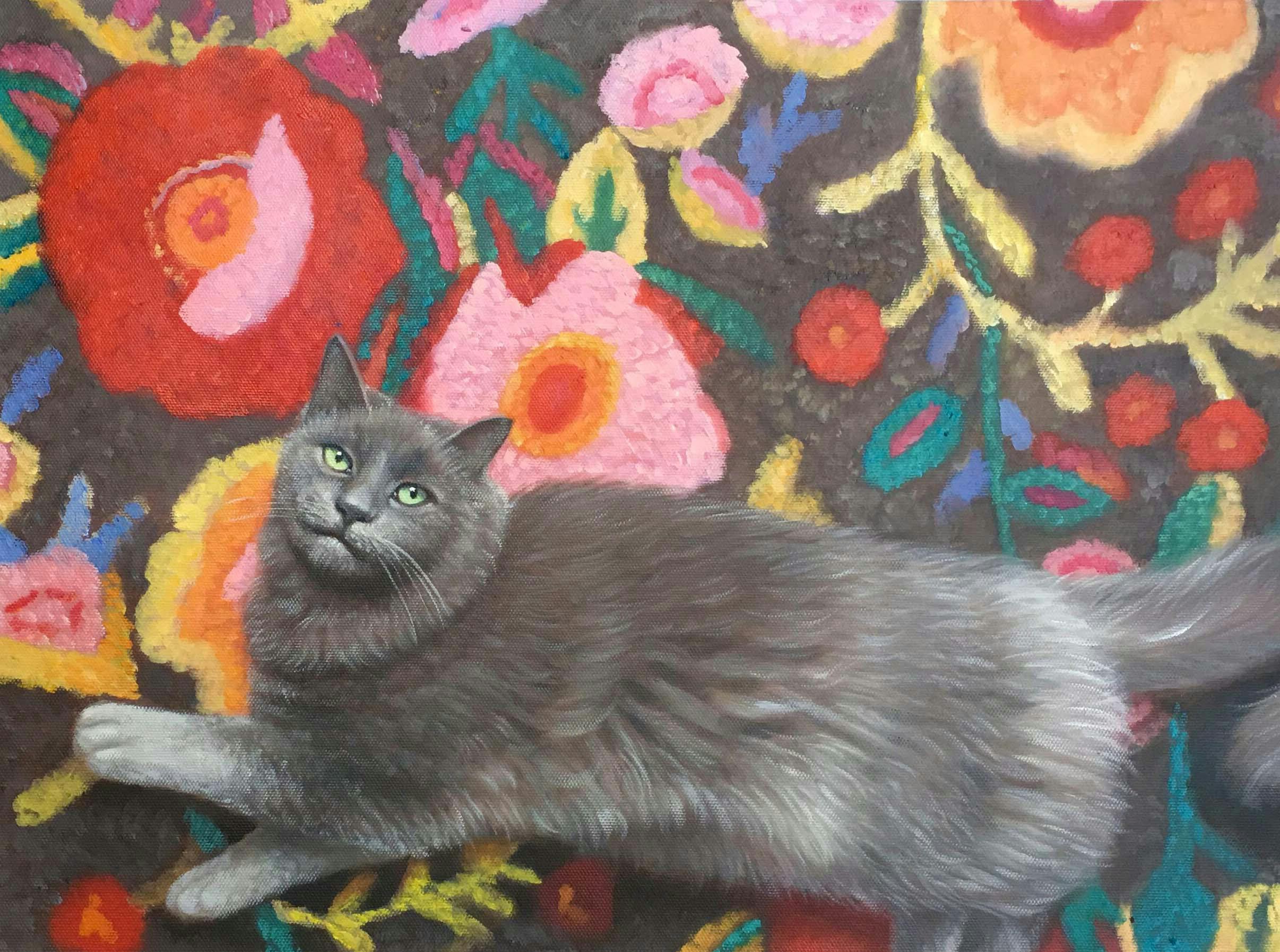 Patterns can symbolize personal identity. It can also tell one's personal stories by painting the repetitive patterns. Patterns can also feature prominently in the background. For example, Kehinde Wiley who painted Barack Obama's official presidential portrait, uses repetitive patterns, such as flowers, leaves, and wallpaper ornaments to represent royalty and dignity.
The background surface is flatter and less illusionistic, yet it draws forth a distinctive quality, juxtaposing personal signature patterns such as flower, with the substitution functioning as a visual simile.
2. Manga or Animation Style




If you want to add a sense of humor and vibrancy in the portraiture, manga or animation-style portraiture might be worth your consideration. Through adopting Japanese comic book style or animation, including exaggerated forced perspective with speech balloons, you can embed a specific, often ironic narrative into your portraiture. You can also think of adding glitter or shiny fabric to emphasize eyes, lips, or speech balloons.
3. Collage with Your Pets or Icons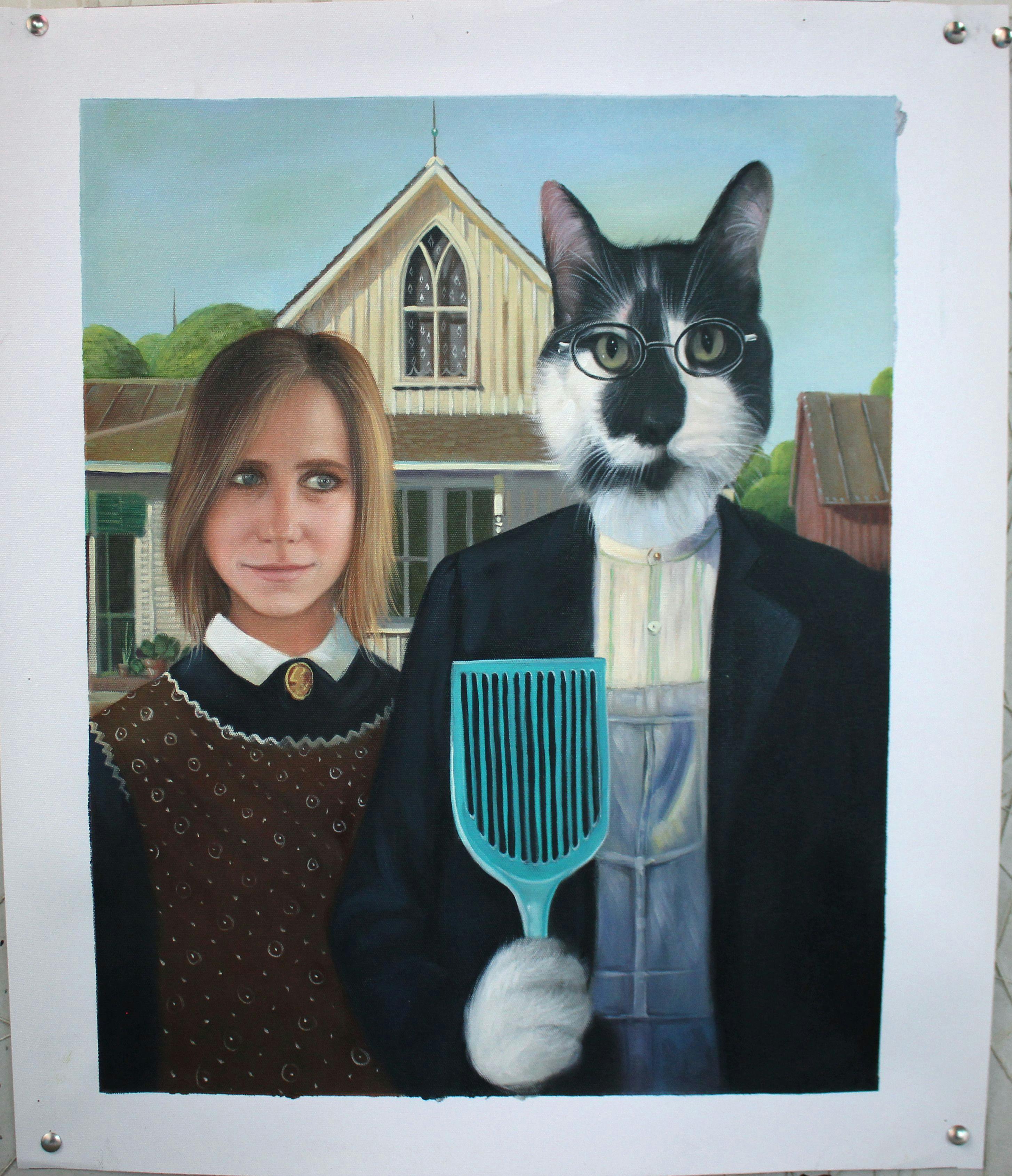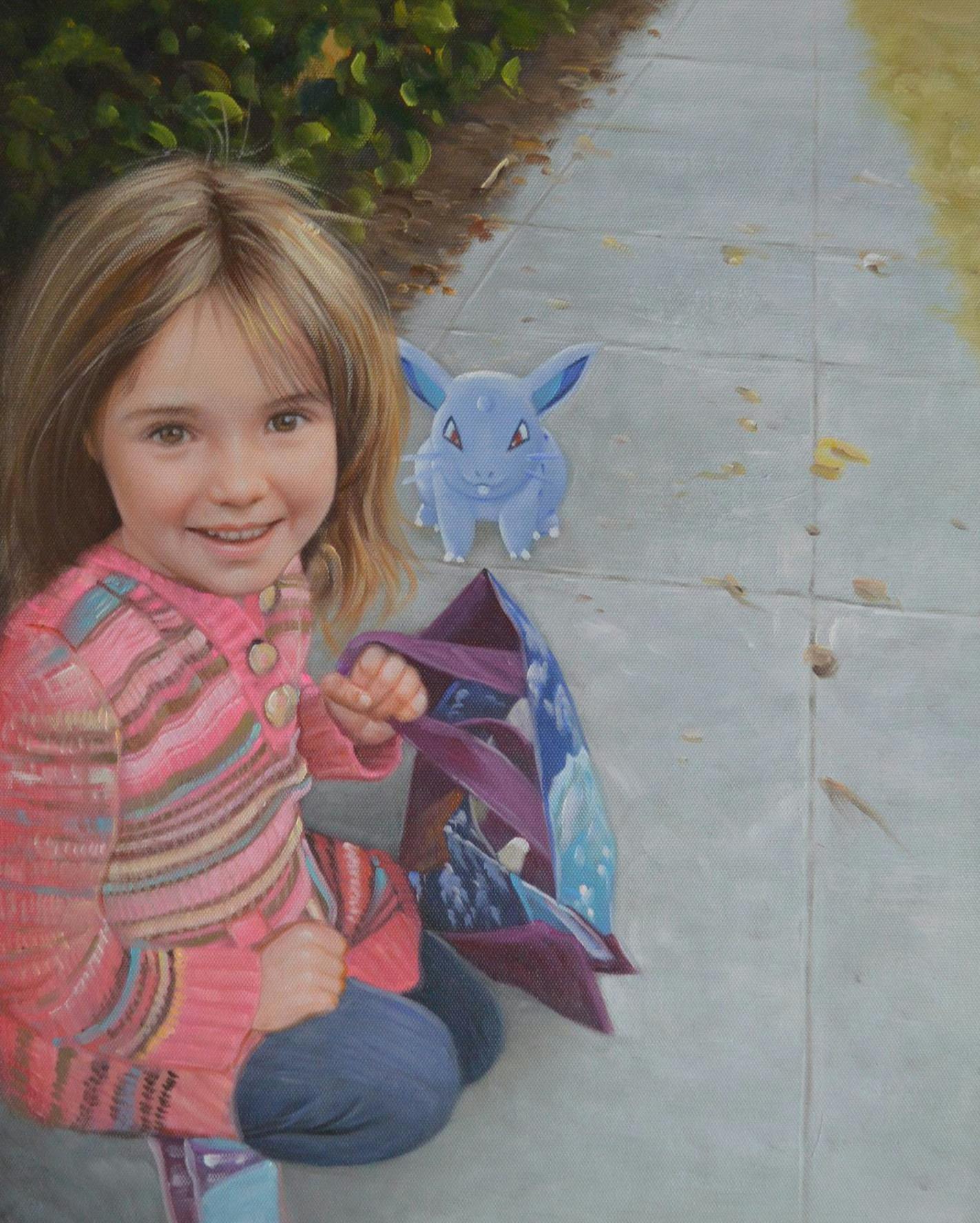 We all know that pets are family members. So they are also worth painting and hanging on the wall to see their faces. If an edgy portraiture is something you're after, a collage pet portraiture can be a good option.
In this work, the surface is flatter and less illusionistic, yet it draws forth a fashion magazine quality. This is accomplished with another option: adding glitter or fabric on the top of the eyes, lips, hair, or in the background. Adding different texture generates a collage effect and a decorative aspect.
4. Stained Glass-Style Portraits

Stained glass-style portraits can create a certain ambiance to the portrait because it alludes to an illuminative quality through the use of light and reflection. It also provides a tactile quality, which enhances the feel of three-dimensionality. For example, in family paintings, primary oil colors such as blue, orange, and green echo commonly used sainted glass colors. The contrast between black and primary color creates a division between figures and background, which emphasizes the figures. For example, you can envision or think about raising fingers to create a sense of absurdity with provocative face expression, sitting on the outdoor swimming pool, illuminating light effects.
5. Dutch Golden Age with Your Own Pet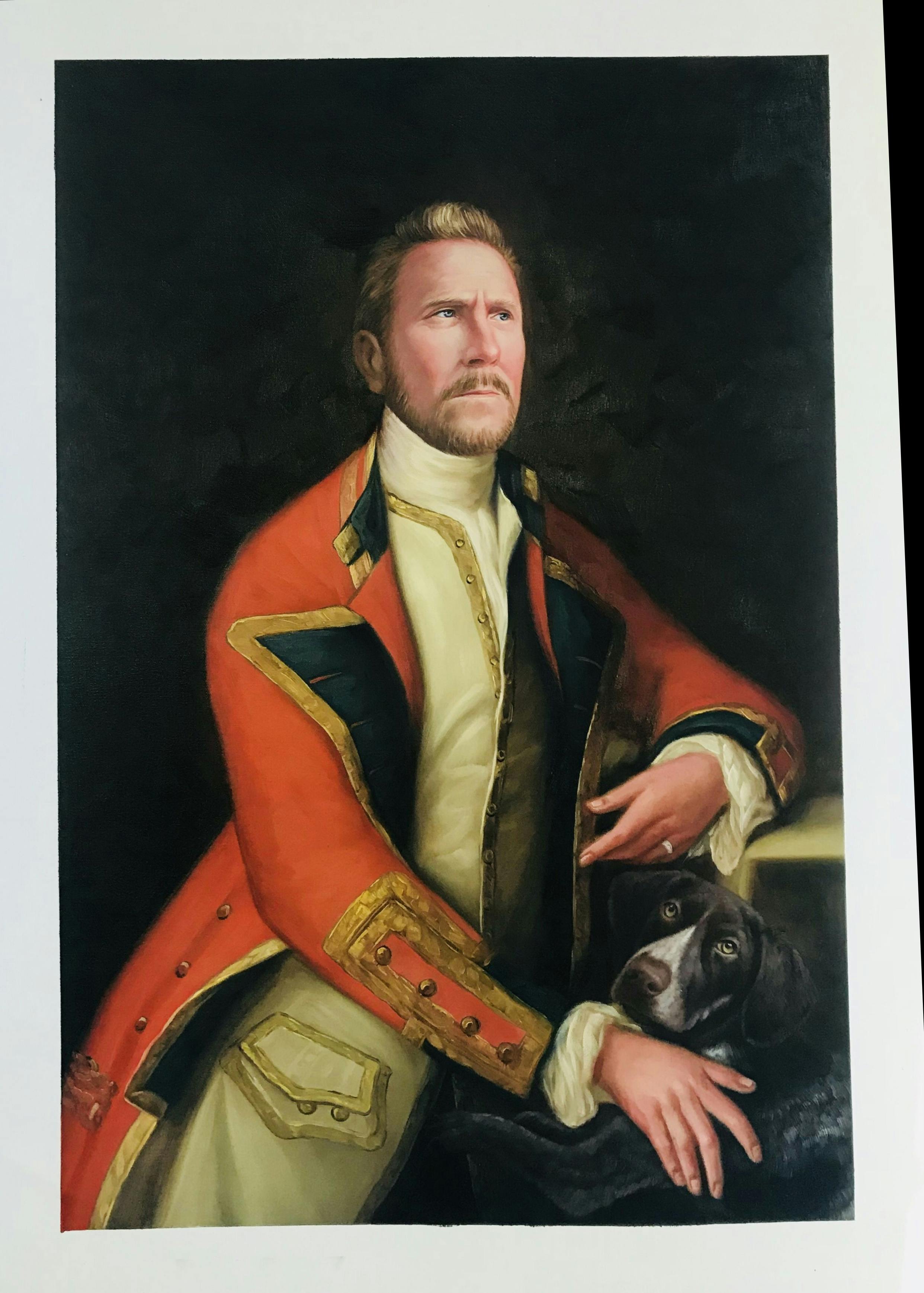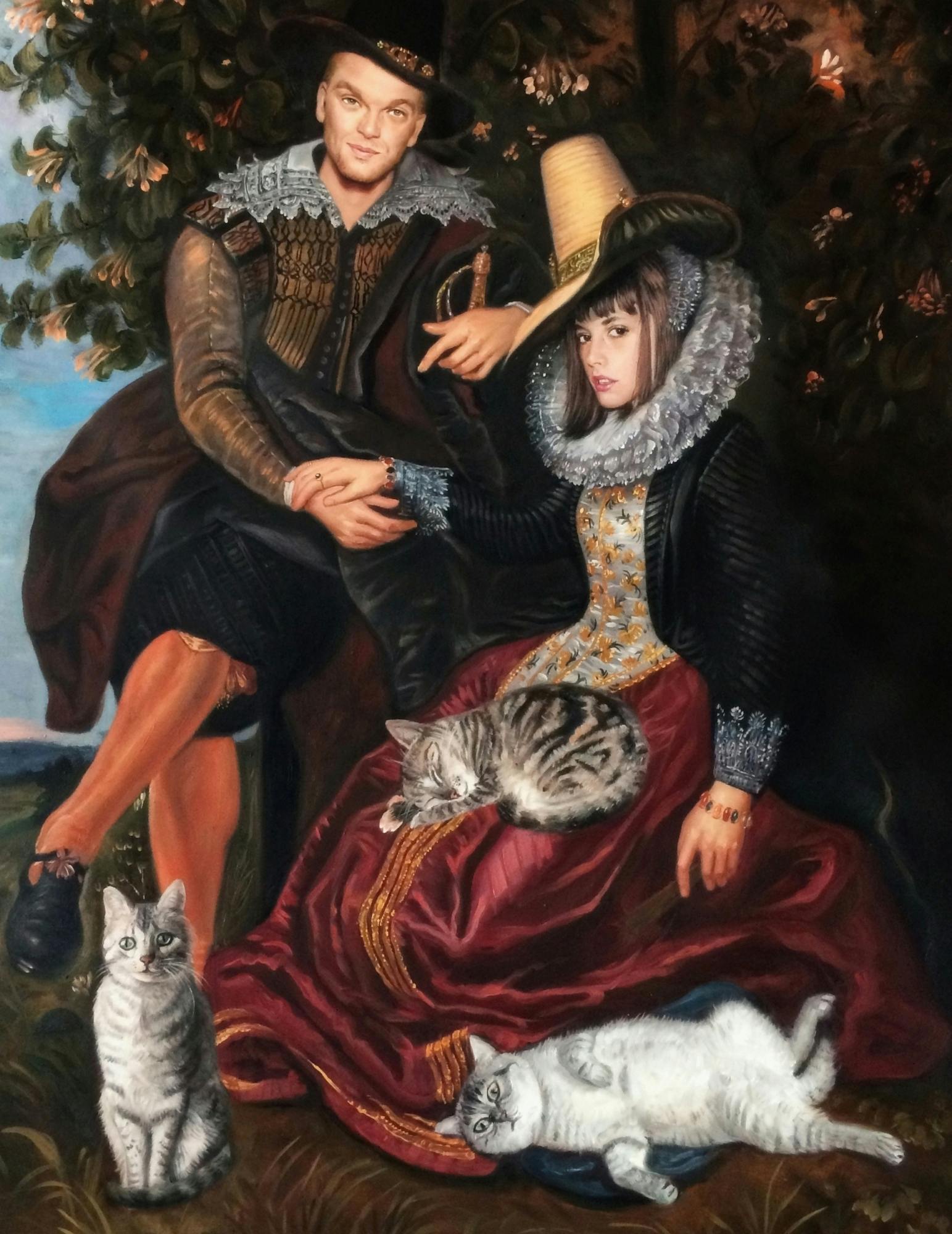 Do you want something unique and special to make everybody laugh in your home or office? A portrait does not always give some mood of authority. It can deliver absurdity or a sense of humor. In another whimsical twist, the juxtaposition of the Dutch Golden Age style of painting with contemporary representation is a way to include your pet to add more emotion to a painting. This reflects the contemporary moment through the addition of a modern communication method into portraiture. The contrast between dramatic lights of the closed-up figure and your adorable dog or cat will provide a sense of empathy with colorful, pixelated images.