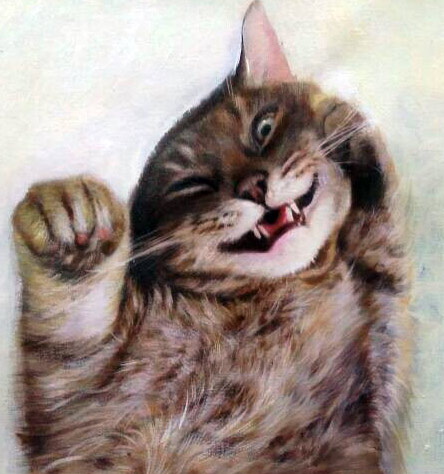 If you're a pet owner, then you are well acquainted with the issue of running out of storage on your phone with your camera roll chock full of pictures of your pets. Photos of your pet are great, but why not turn some of those adorable pics into a fun pet portrait painting?
Rather than being stuck on a phone, paintings can be hung on a wall to showcase your perfect pet to everyone. They're also so much more whimsical, fun, and personal than a digital photo in a frame. If you're not so confident in your painting ability, we offer amazing pet portrait services that can do it for you!
Types of Pet Portraits
Let's talk about the many different kinds of pet portraits you can get that will perfectly show off your furry best friend.
Something Silly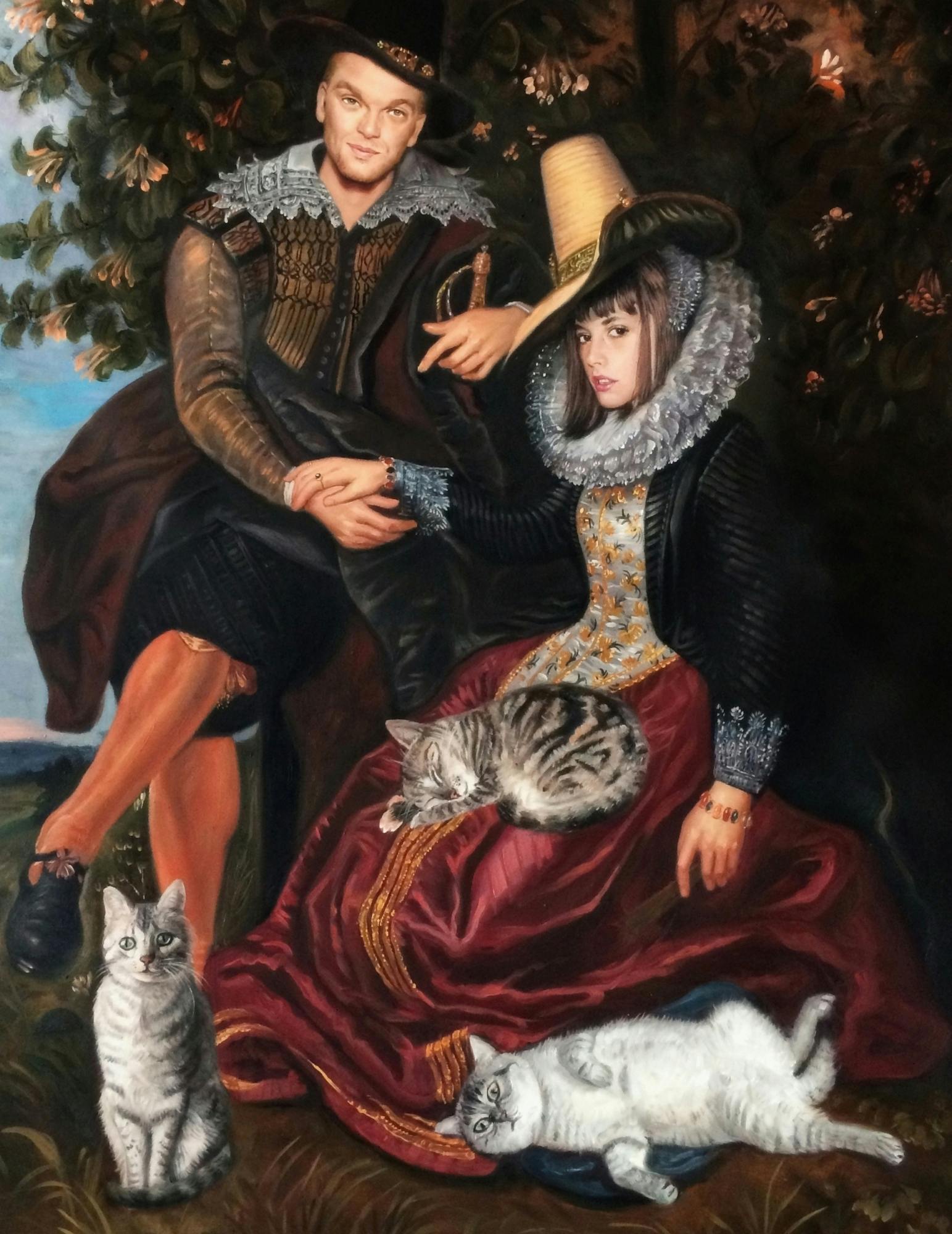 For those pets (or humans) with wilder personalities, a traditional watercolor painting may not fully capture their character. Why not try something more unique, like a Dutch Golden Age Portrait? Nothing screams 'one of a kind' like a painted photo of you dressed in old-timey clothing posed with your precious pet.
Imagine having a painting like this hung up in your living room for everyone to see — it would certainly tell a story! It's unlikely that anyone else would have a painting quite like yours.
Abstract Animal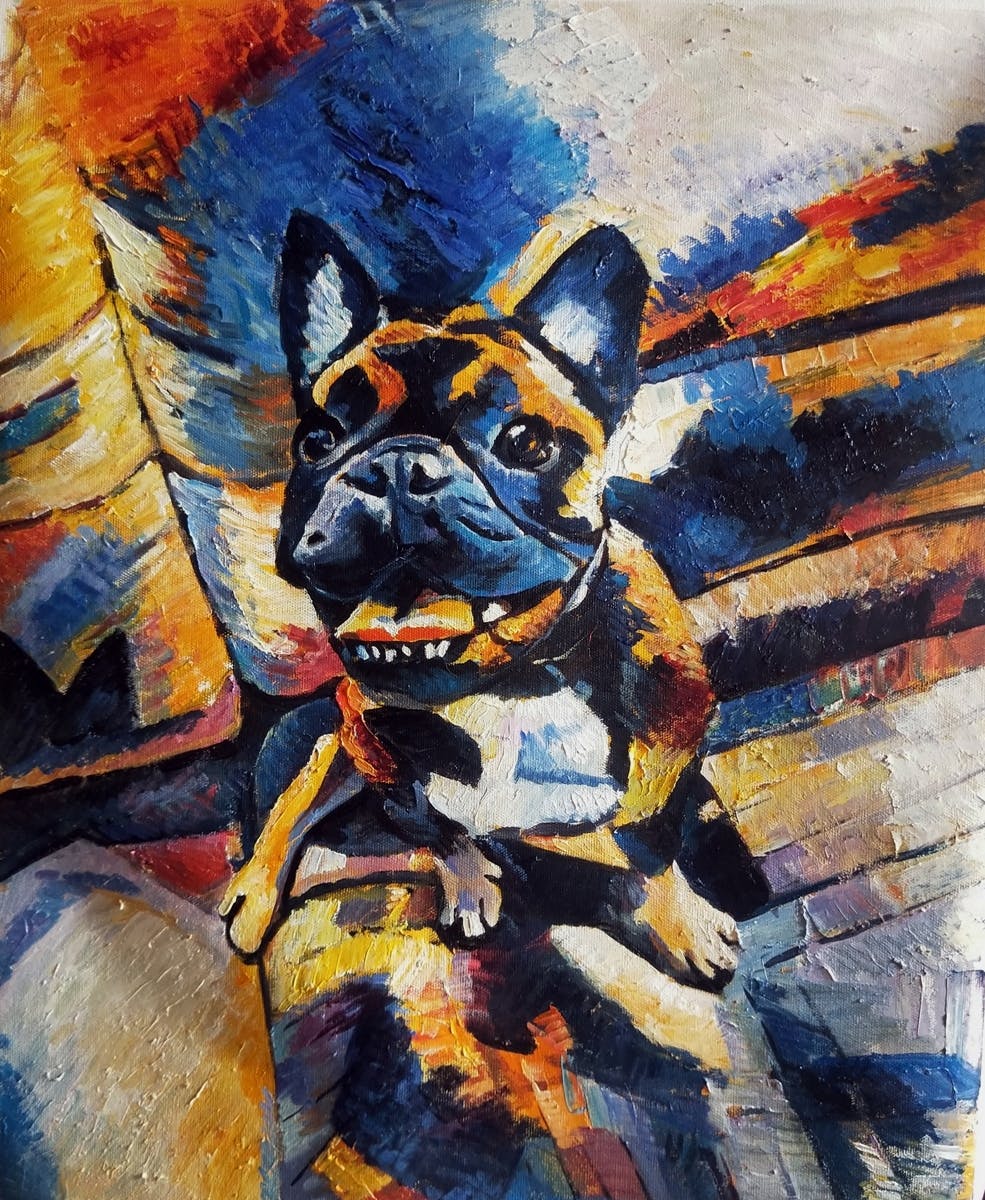 Some pet photos just need a little more color added to them to really make them pop. That's where abstract paintings come in. This type of art is really fun to request because it gives the artists a lot of freedom to play with different colors, making your painting a bit of a surprise for you.
Abstract paintings are great if the background of your reference photo isn't that exciting (like a grey couch or white carpet.) This type of pet portrait will brighten up any dull room with the colors and, of course, your pet's personality.
Collage of Cuties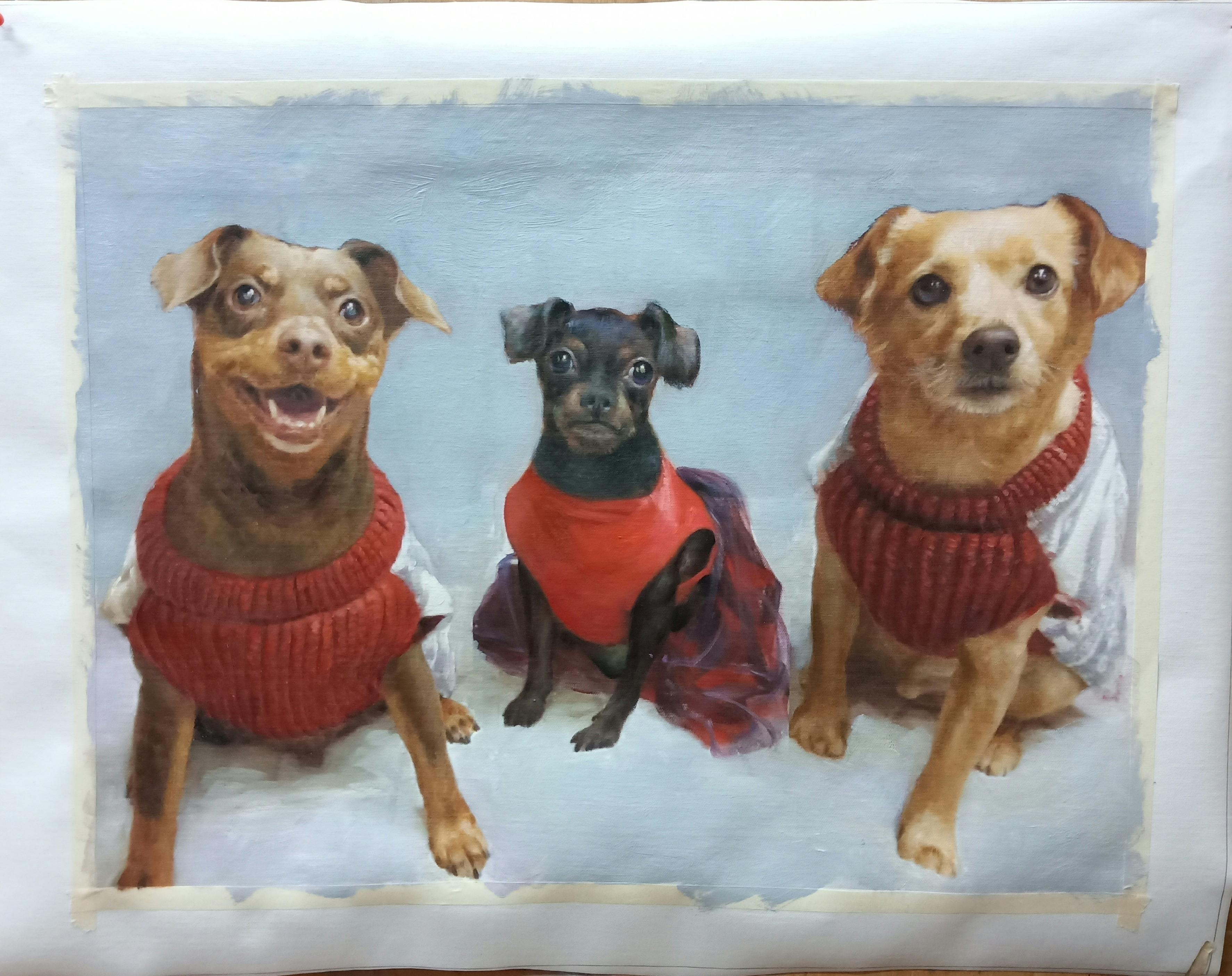 Let's say you have more than one pet (you can never have too many, right?) and you'd like to showcase all of them in one painting — this is the perfect opportunity to get a pet portrait collage!
A collage is a great option for people that may not have as much wall space but want a painting of each of their pets. It's also a great option for those pets that just don't photograph well together. Let's face it, not every dog and cat will get along, so trying to force them into a photo is like herding cats…literally. With a pet portrait collage, you'll be able to have each of your pets in one place!
Clutter Be Gone!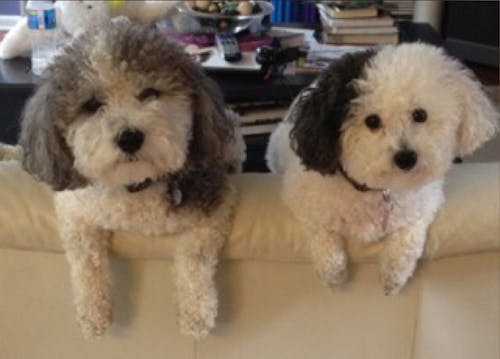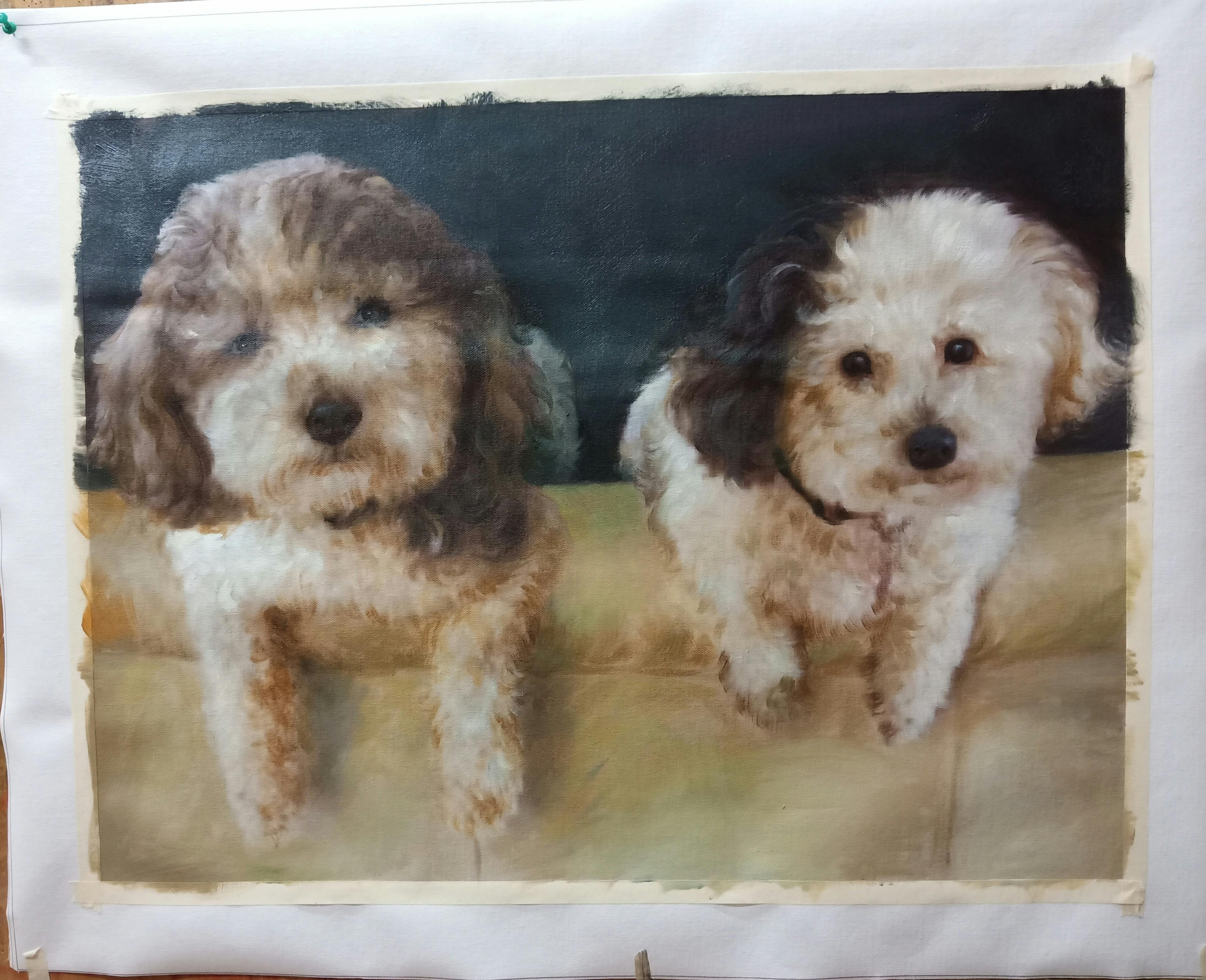 When your pet is in one of those perfect and cozy positions, you have to snap a photo quickly before they move or you'll miss it! But, snapping a quick photo doesn't always allow you to position the camera for the best angle. While your pet is likely being the cutest thing in the entire world, the clutter in the background doesn't help to show off just how adorable they are; it just distracts from the main event (your pet). Luckily with Instapainting, you can send any pet photo and give specific instructions to the artists of what you'd like to change in the photo.
You can even suggest a certain background for your painting, too! If your pet is in a field of grass, but you'd prefer them to be portrayed in a field of flowers, the artists at Instapainting can work their magic. All you have to do is ask or send in a photo of the background you'd like (think outside of the box, you could even have a funky abstract background!)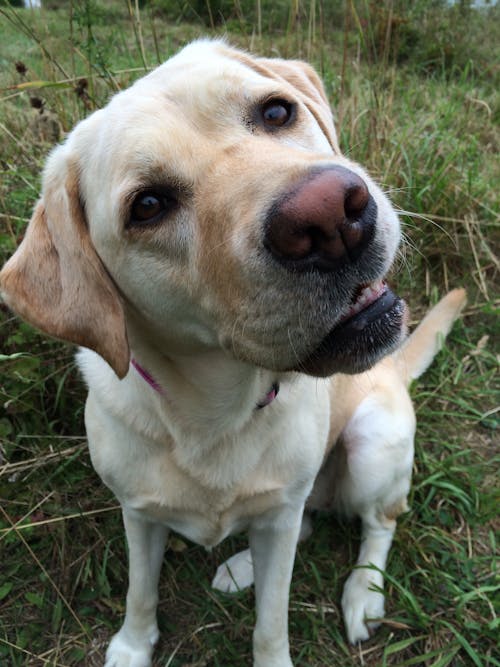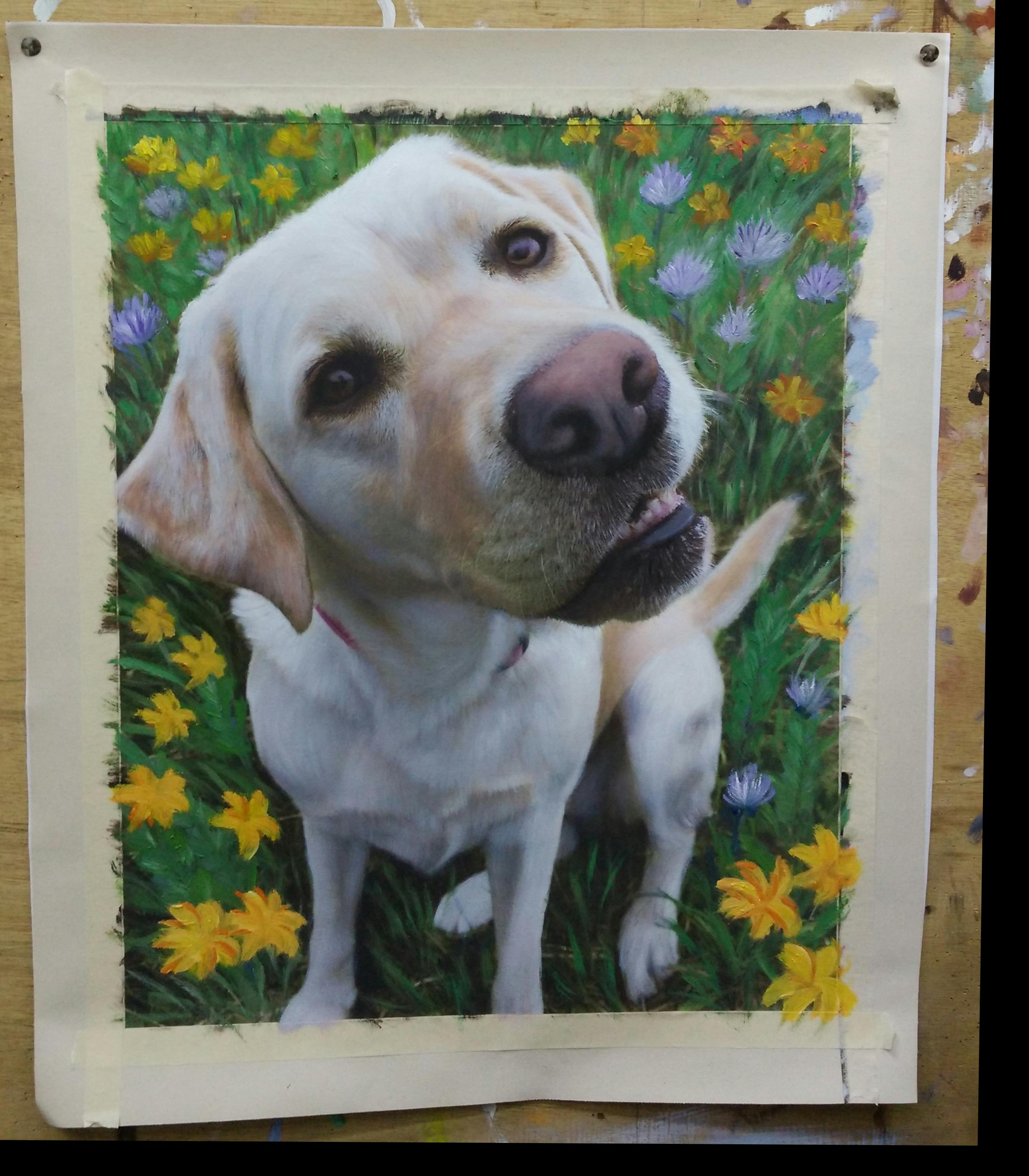 The Perfect Pet Portrait
Whether you've got a dog, cat, hamster, horse, or bird, a painted or drawn pet portrait is a wonderful way to show them off to all of your friends. They also make great gifts for people who have recently lost their pet, a painting is a lovely way to remember them.
With Instapainting, it's simple! All you have to do is:
Select the type of art you want (watercolor, oil painting, drawing, etc)
Upload a photo of your pet
Wait for us to match you to an artist
They work their artistic magic
They ship the artwork to you
It's as easy as that! So start sorting through your hundreds of pet photos and pick your favorite one to be turned into the pet portrait of your dreams.