Have you ever wanted to turn a beloved photo into a piece of canvas art? No, we're not talking about simply printing your image onto a canvas; that option is available at nearly any photo printing facility.
What we're talking about is having your favorite photographs transformed into pieces of canvas art that you can proudly display in your home. Whether you want a beautiful piece of landscape art or a painted portrait, it's never been easier to get a custom art piece.
But how does it work? How can you turn a photo into canvas art?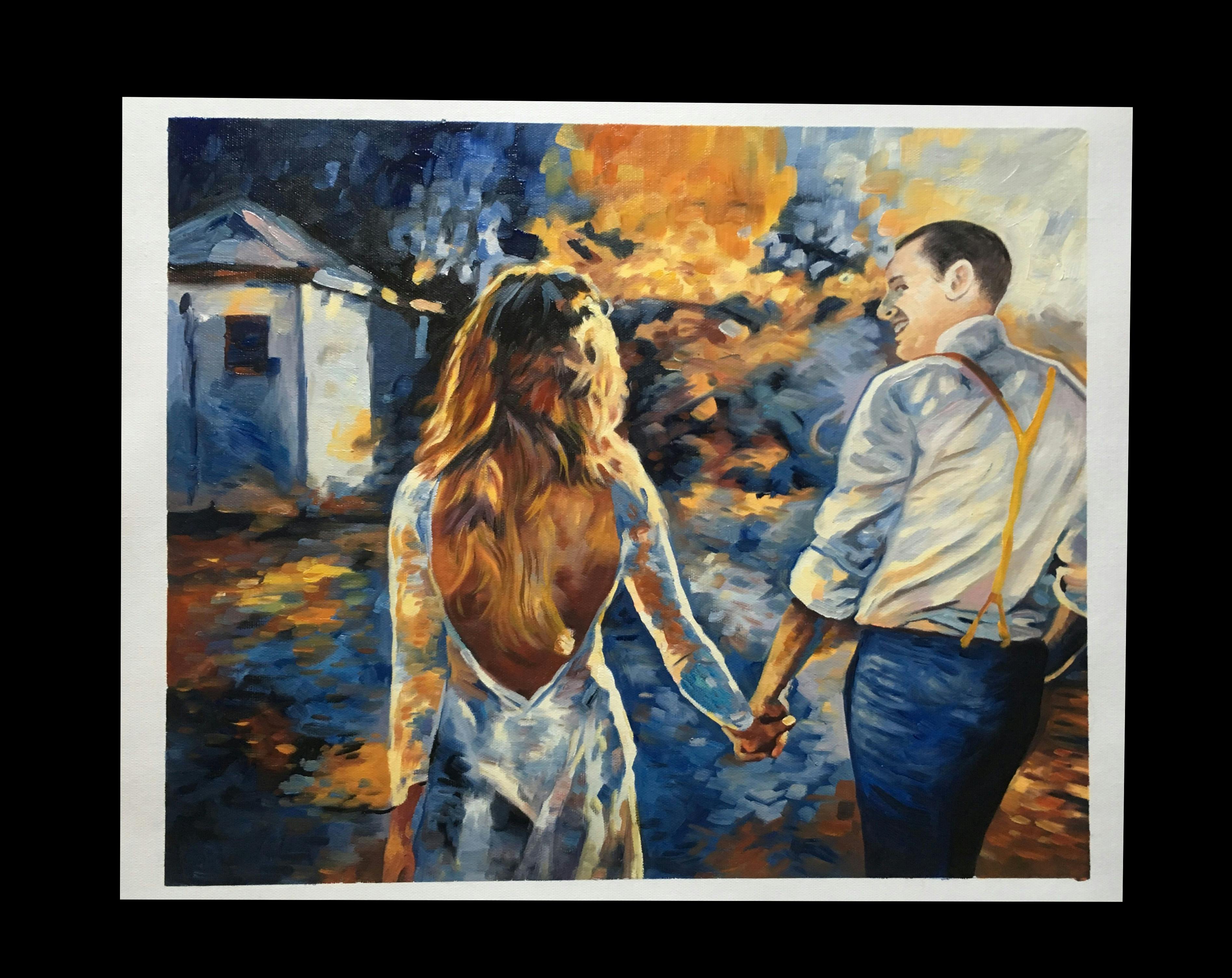 Instapainting Turns Your Photos into Custom Art
With Instapainting, the process is simple:
Upload and submit your photo.
Leave specific direction and instructions for the commissioned artist.
The artist will then create a piece of art based on your submitted photo and specifications.
Approve the finished piece.
Receive your custom art in the mail.
It can't get much easier. Now you can cherish your favorite memories or landscapes in a whole new way.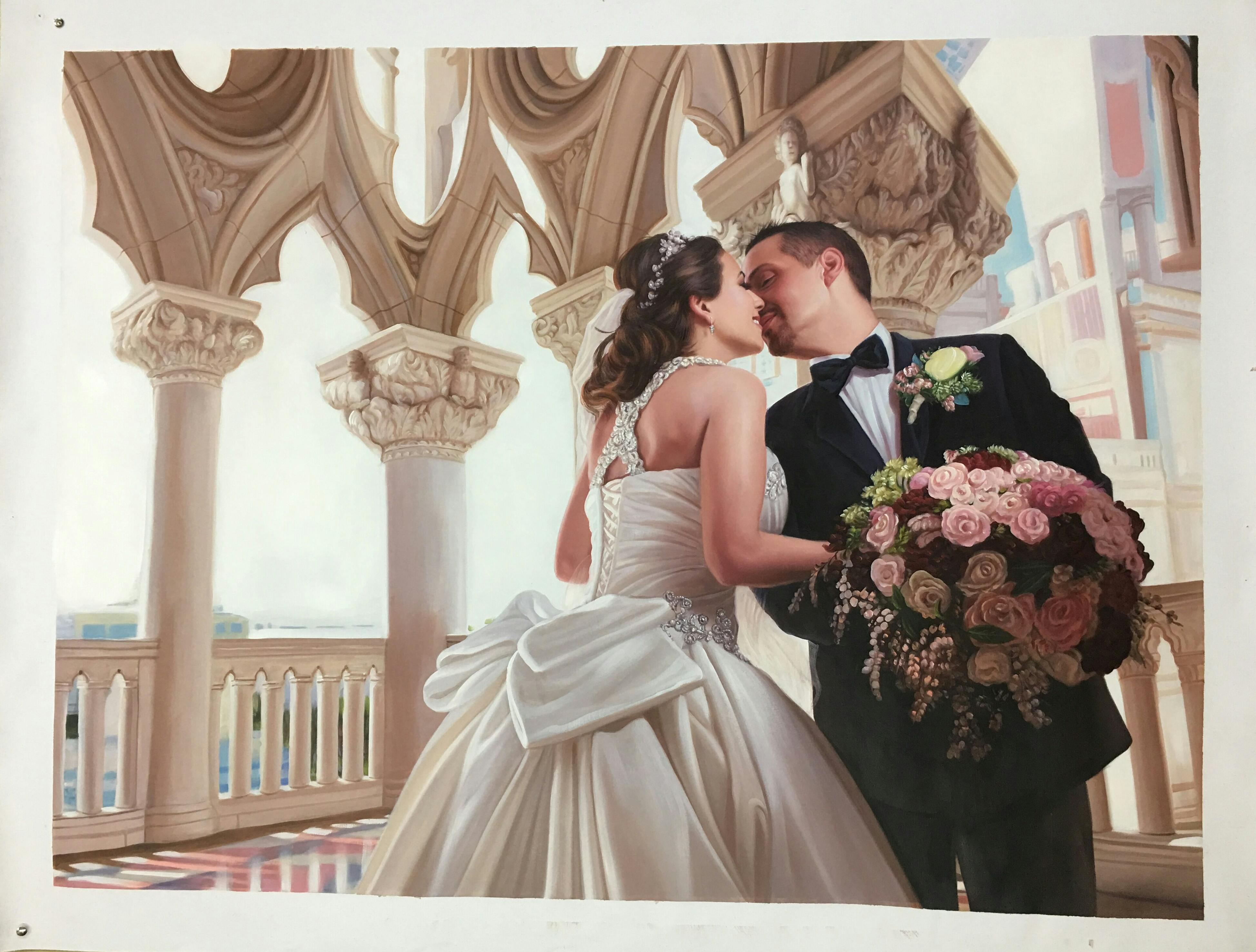 What Exactly Is Instapainting?
Instapainting is a platform for both artists and customers to come together on the perfect project. Bring us your favorite photo and we'll work with you to find the right artist for your artwork. Whether you want your photo turned into a sketch, oil painting, watercolor, or charcoal portrait, we'll find you the perfect artist.
All of our work is made to order by American artists. There's no factory work here or digital printings. These are made with real paint and drawing materials. Our artists take your photo and then create a custom piece of art for you to display and cherish forever.
Based on the specifications of your project, we'll match you with a skilled artist, or you may request a specific artist based on his or her previous work on the site. You'll work directly with them throughout the entire process. We don't consider the project finished until you are completely satisfied — you get the final say with endless revisions.
We use BrushVision technology that will allow you to easily see the changes between revisions. You can then markup whatever changes you'd like to see happen on the next revision. We make sure you are directly involved from start to finish, ensuring you are 100% satisfied with the end product.
Once you approve the final revision, your canvas art will ship directly to you with tracking information and insurance. Worldwide shipping is available for your convenience.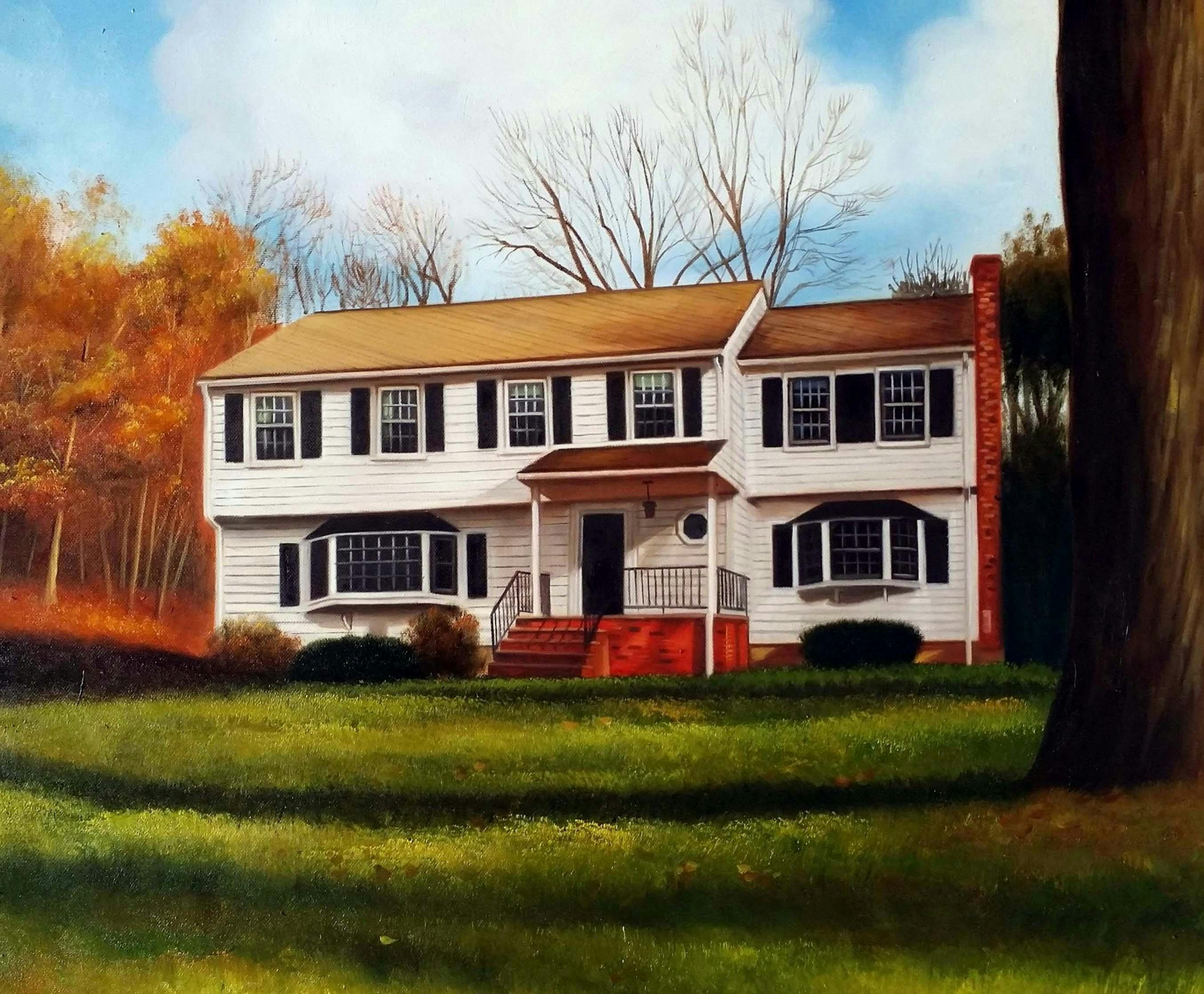 Different Types of Art with Instapainting
Our most popular offerings for photo-to-canvas art include oil paintings, mixed media, watercolor, charcoal, and pencil. The choice is yours with prices beginning around $49.
But the choices don't end there.
You can turn a self or family portrait into a classic piece of art or you can add some personality by transforming your photos into a modern animation in the style of anime, for example. Or see how you'd look as a medieval king or queen sitting upon an ornate throne.
One popular option is requesting that the artist fix the lighting of an image. Let's say you have a photo of your children that you just love, but the sun is shining too brightly into the camera. Well, upon your request, our artists can shade the custom art canvas more naturally to properly showcase your children at that moment.
When we say the possibilities are endless, we're not kidding.
Get Your Photos Turned Into Canvas Art Pieces Today
Now that you know how to turn your photos into canvas art, it's time to start picking out those perfect photos that you want to elevate into custom art. The process is simple and the results are incredibly rewarding.
Whether for yourself or as a gift for a loved one, let Instapainting give you or your loved one the perfect piece of art that is sure to become a family heirloom.
Visit Instapainting today to get started.